6. Fenugreek Seeds
Also known as methi seeds in Hindi, fenugreek is known to make hair look healthy and shiny. These seeds help in rebuilding hair follicles thus causing fresh hair growth; they contain nicotinic acid as well as proteins that stimulate hair growth. Lecithin found in them imparts shine to your hair and also allows your tresses to retain their natural colour. Fenugreek works efficiently in treating problems related to sensitive scalp. This pack should be used twice a week for effective results.
Method:
Soak the fenugreek seeds in water overnight. Grind into a fine paste and apply to your eyebrows. Keep it on for 30-45 minutes and rinse with warm water.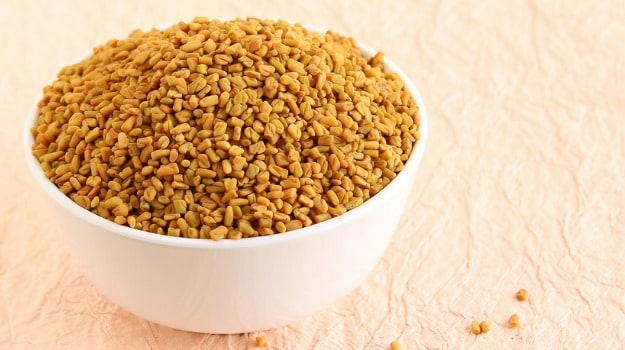 7. Petroleum Jelly
Petroleum jelly conditions and retains moisture in your brows. The petrolatum compound prevents moisture from escaping, and therefore keeps the skin moisturized. This goes a long way in helping your brows grow out long and fuller. Repeat this every night until you have achieved the desired thick eyebrows.
Method:
Apply the petroleum jelly on the eyebrows and leave it on overnight. Do not apply too much as it may stain your pillowcase. Rinse with tepid water in the morning.
Note:
Petroleum jelly is high in oil content. If you have acne-prone skin, it is not advised to use this home remedy to get thicker eyebrows.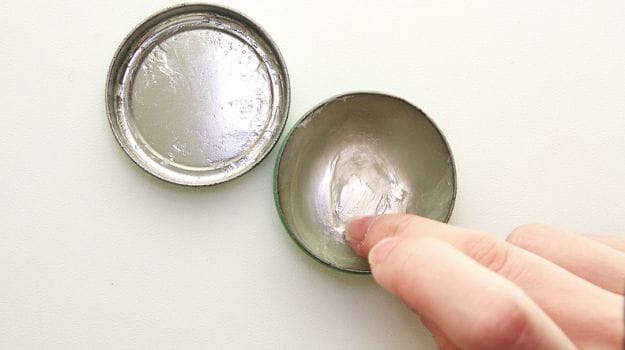 8. Aloe Vera
Aloe Vera contains a compound named aloenin that promotes hair growth. it has a chemical makeup similar to that of keratin, hence it rejuvenates hair with its own nutrients, giving it more elasticity and preventing breakage. Aloe Vera gel is non-sticky and gets absorbed fast, so it can be applied several times a day.
Aloe Vera is also good for people with excess sebum. It will get rid of too much oil and open up follicular pores, thus encouraging eyebrow hair growth. It is effective for growing thick or voluminous brows permanently.
Method:
Peel off the outer leaf of the aloe and scoop the gel out. Massage the gel into your eyebrows till it gets absorbed. Store the rest in the refrigerator.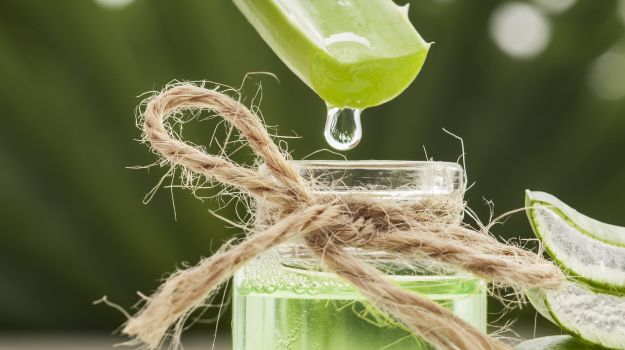 9. Lemon
Since lemons are rich in vitamin-B, vitamin-C, folic acid and other vital nutrients, they make your eyebrow hair grow much faster than any other ingredient. It is normal for your skin to burn a little when applying lemons, however, if the irritation persists, skip this and use some other remedy. Avoid trying this remedy if you happen to have sensitive skin.
Method:
Rub a piece of lemon onto your eyebrows. Allow it to be there for 20 minutes and then wash off with warm water. You can even put the lemon peels into ¼-cup pure coconut oil. Let the mixture sit for 15 days at least. Once ready, you can apply this onto your brows using cotton every night prior to sleeping. Wash off the next morning.
Note:
Do not expose your brows to sunlight for two hours after applying this remedy, as it can lighten its natural color.